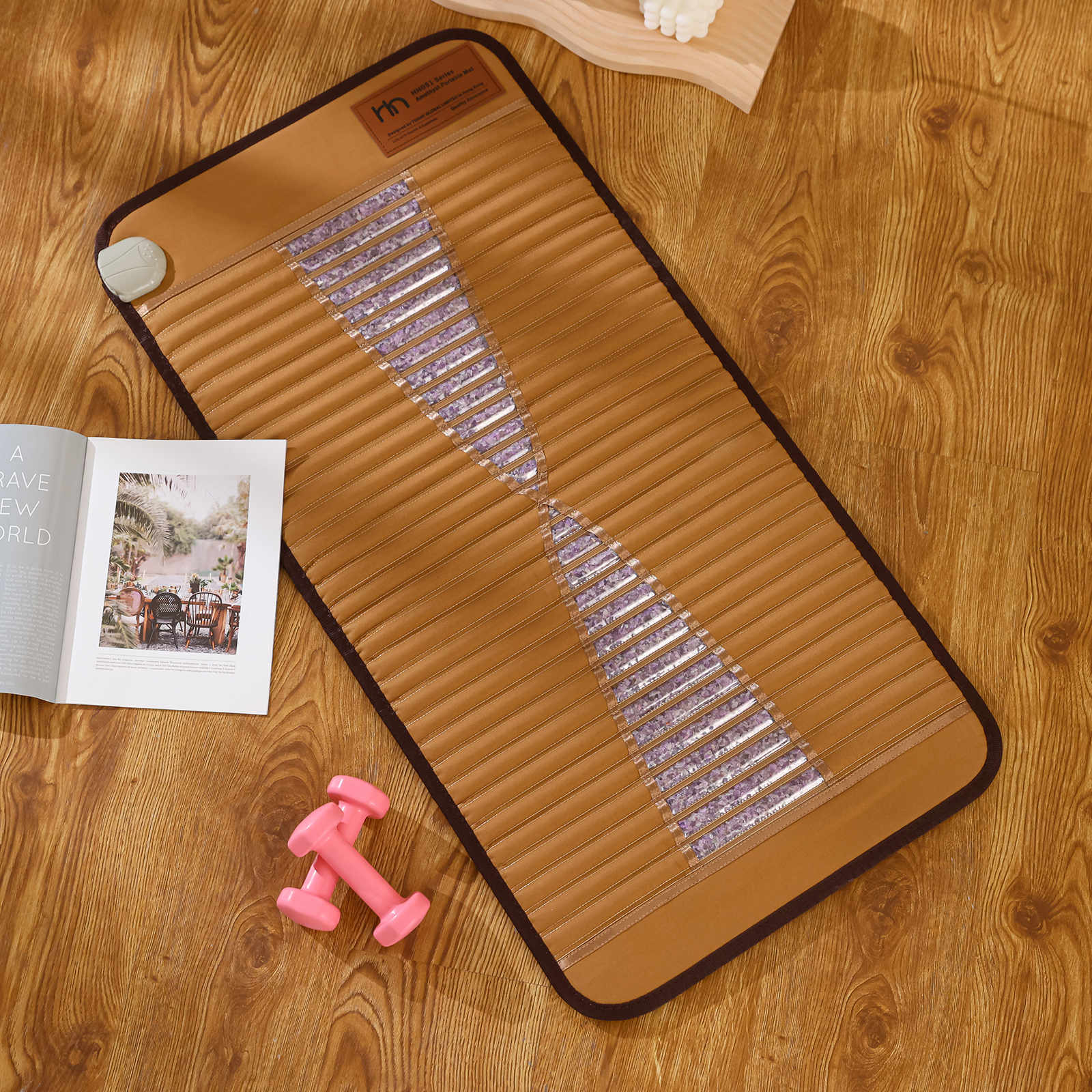 Product Description
The surface is transparent heat resistant PU film wavy tubes window shows Amethyst. HH051 Amethyst Portable Mat is filled with crushed Amethyst crystals. You can relax or sleep on our comfortable mat. HH051 Amethyst Portable Mat is perfect for those who suffer from back pain, sciatica, sports strains and sprains. It also helps to improve blood circulation, enhance body immunity and oxygen supply. In addition, it is always used to help relieve other health problems such as fibromyalgia and chronic fatigue syndrome.
Product Features
100% Natural Purple Amethyst

Far Infrared Heating Therapy

Negative ions Therapy

Durable Suede Fabric

Heat Resistant PU Film Window Showing Amethyst

Fast Heating

Intelligent Controller Precise time and temperature control

Overheating protection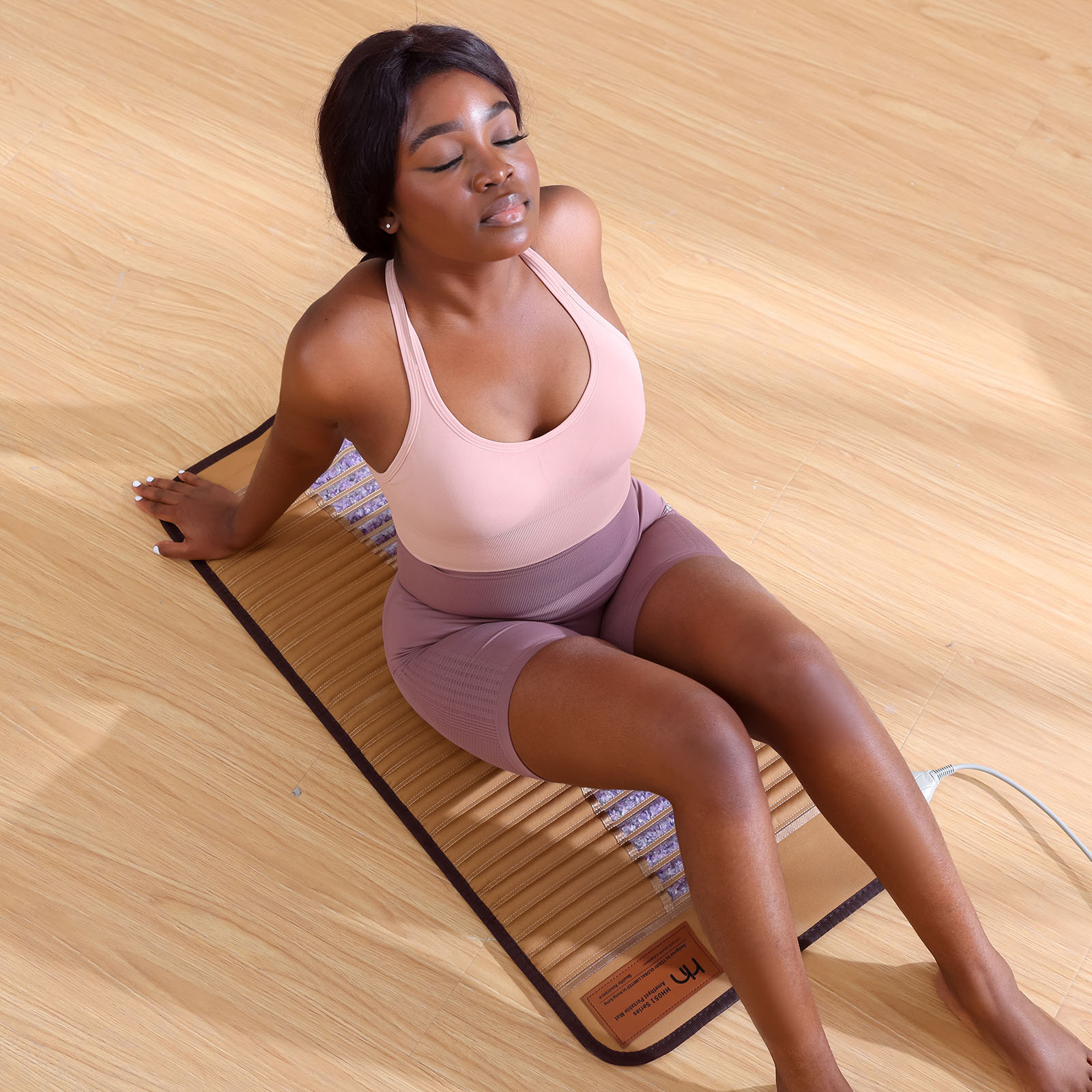 Health Benefits
Increase metabolism

Emit far infrared and negative ions.

Increase local blood circulation

Relax muscles and relieve muscle spasms

Help for promoting metabolism

Relieve fatigue and improve sleep quality

Soothe the body and mind
Advantages
Flexible design for specific areas. Just put the heating mat on the uncomfortable area to get the final heating effect and relief effect.
By using HH Cerastal Star Portable Mat to help relieve lower back pain, muscle aches, sprains and strains, joint pain, muscle cramps, etc.
The heat transferred through crystals and tourmaline ceramic balls feels like a deep massage, you can experience it anytime, anywhere.
Technical Specifications
Product Model: HH051 Amethyst Portable Mat

Stone Type: Natural Amethyst

Material: Suede Fabric

Size: 50*100cm / 19.69*39.37in

Voltage: 110V 60Hz / 220V 50Hz

Heating Area:

Heating Power: 125W

Function: Heating

Net Weight:

Total Weight:

Temperature Range: 30-70°C / 86-158°F