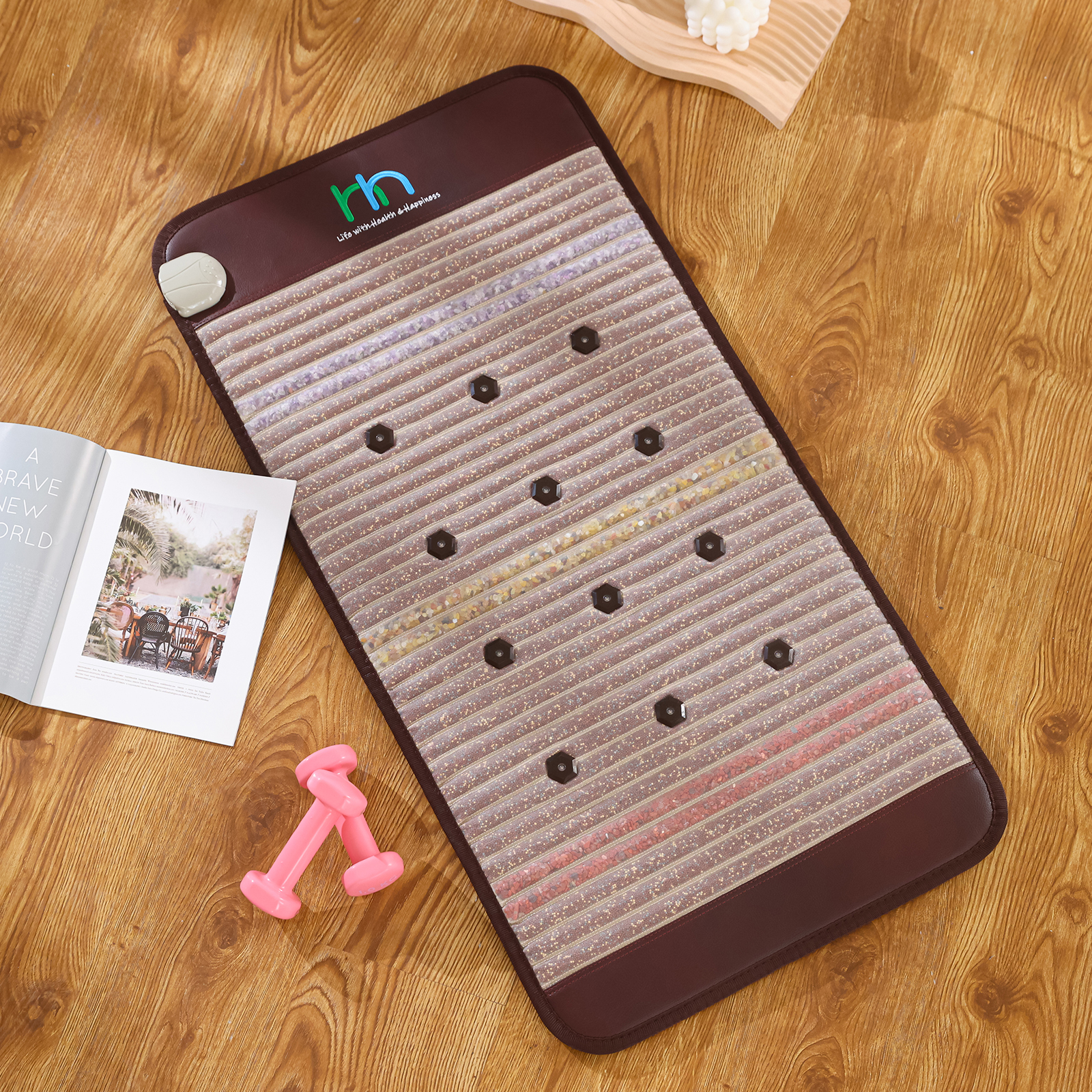 Product Description
HH038 Cerastal Star Portable Mat combines three different kinds of natural crushed crystals (Amethyst, Yellow Agate, Red Jasper) with tourmaline ceramic balls. Colorful colors make your eyes shine and feel happy. We use durable high quality leather, medical-grade heat resistant mesh fabric fix natural crystals and tourmaline ceramic balls. 12 pieces hexagon photos cover the mat, bring strong function. The mat can effective ease muscle aches. Perfect for treating sore muscles in your back, shoulder, abdomen, legs, arms, etc. It gives you the comfort of your heart and soul, and when you lie on it, it relaxes your tired body completely, and when negative ions send a healing signal to your body, you immediately feel the warmth of infrared penetrate deeply into your body. It relaxes your body and mind, allowing you to enjoy while also adjusting our bodies.
Product Features
100% Natural Crystal & Tourmaline Ceramic Balls

Far Infrared Heating Therapy

Negative ions Therapy

Photon Technology

Durable Leather

Heat Resistant PP Mesh Fix Crystal and Tourmaline Ceramic Balls

Fast Heating

Intelligent Controller Precise time and temperature control

Overheating protection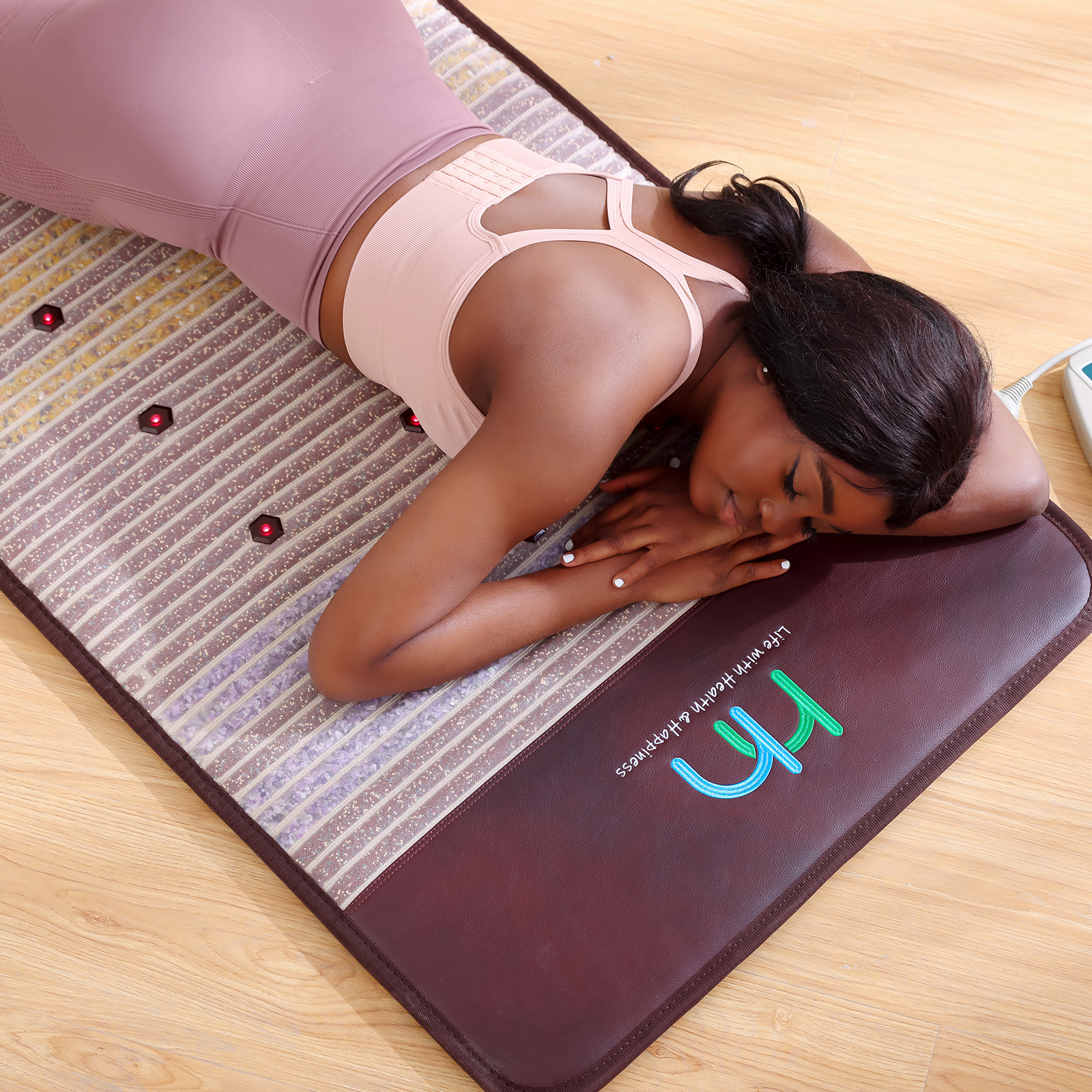 Health Benefits
Increase metabolism

Heated gems and tourmaline ceramic balls will release far infrared rays and negative ions

Relieve pain

Increase local blood circulation

Relax muscles and relieve muscle spasms

Relax body and mind

Help for promoting metabolism

Relieve fatigue and improve sleep quality

Relieve stress
Advantages
Flexible design for specific areas. Just put the heating mat on the uncomfortable area to get the final heating effect and relief effect.
By using HH038 Cerastal Star Portable Mat to help relieve lower back pain, muscle aches, sprains and strains, joint pain, muscle cramps, etc.
The heat transferred through crystals and tourmaline ceramic balls feels like a deep massage, you can experience it anytime, anywhere.
Technical Specifications
Product Model: HH038 Cerastal Star Portable Mat

Stone Type: Natural Crystal & Tourmaline Ceramic Ball

Material: PU Leather

Size: 50*100cm / 19.69*39.37in

Voltage: 110V 60Hz / 220V 50Hz

Heating Area: 48*78cm

Heating Power: 125W

Function: Heating & Photon

Net Weight:

Total Weight:

Temperature Range: 30-70°C / 86-158°F