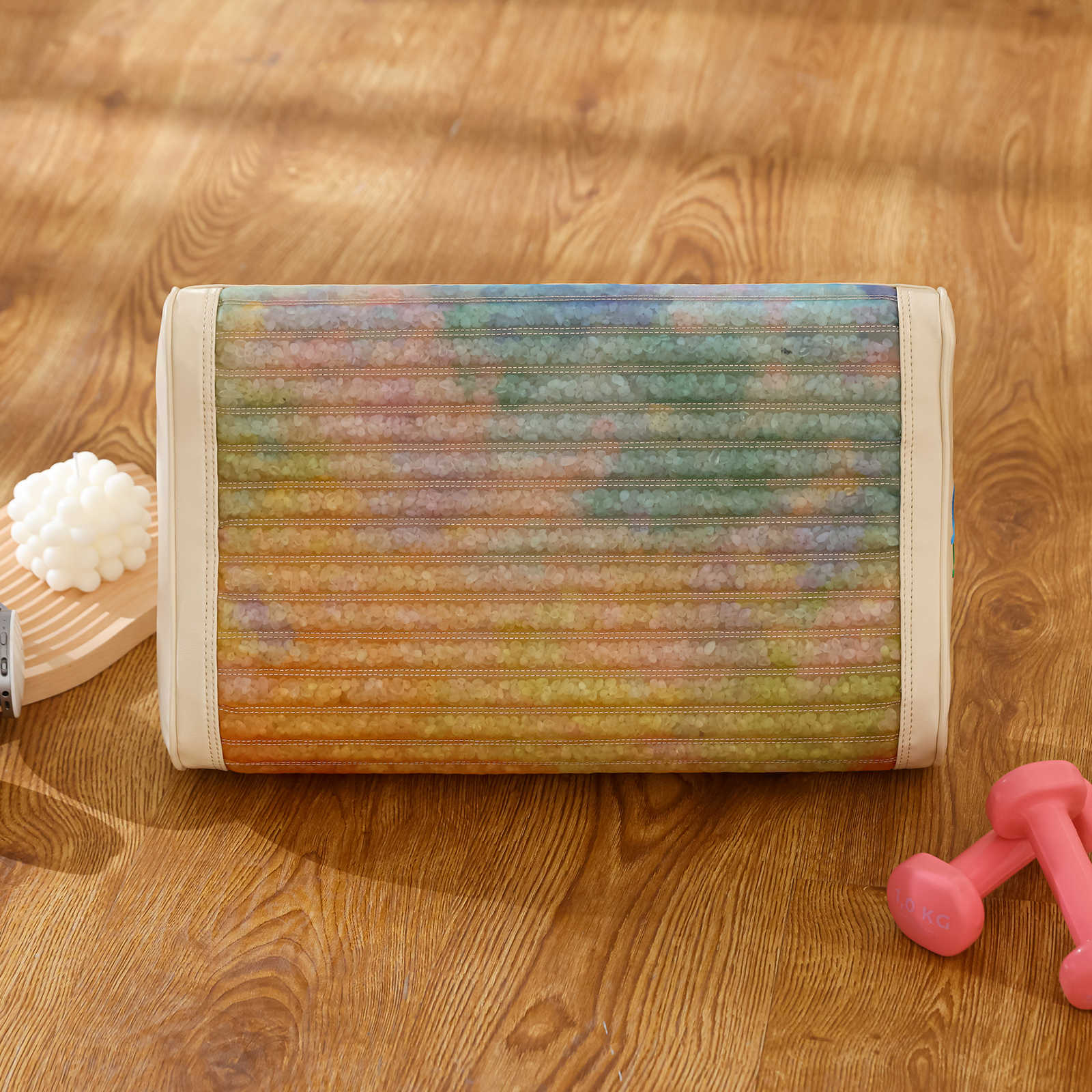 Product Description
HH072 Natural Crystal Type B Pillow uses white crystals with environmentally friendly thick leather, tough wear, pillow core with slow rebound memory cotton.This pillow is designed according to the sunken principle in the center of the back of the brain, using a concave curve, full of fit spine gold curvature, regardless of sleep, side sleep can achieve better condition. High and low pillows are versatile, allowing you to relax deeply. This pillow has a variety of health and therapeutic functions, it can be far infrared, negative ions, nano, magnetic therapy, antibacterial decomposing and other effects in one. It can improve the body's sleep status and quality, with disease prevention, rickets and clear brain health function, for headache, nervous breakdown and cervical vertebral diseases have a very good auxiliary therapeutic effect, it can improve the brain, neck microcirculation, for all kinds of head and neck shoulders have auxiliary treatment effect. It also has the function of sterilizing and sterilizing radon, keeping pillows clean and hygienic at all times.
Product Features
Natural Crystal Type B Pillow – Helps with Neck, Muscle, Joint, Stomach Pain
The entire pillow surface cover natural white crystals, colorful heat resistant mesh fabric fix plenty of natural white crystals, high level and durable PU leather with a nice texture. Try the pillow and you will be amazed how nice our natural crystal pillow feel. The pillow is being used on a stiff neck. Using it to softly massage your head. It will bring you and your families relaxation and comfort for years.
Health Benefits
Improve sleep status and quality

Improve brain, neck microcirculation

Relax deeply

Eliminate worries and emotions

Purify body energy

Balance body magnetic field and emotions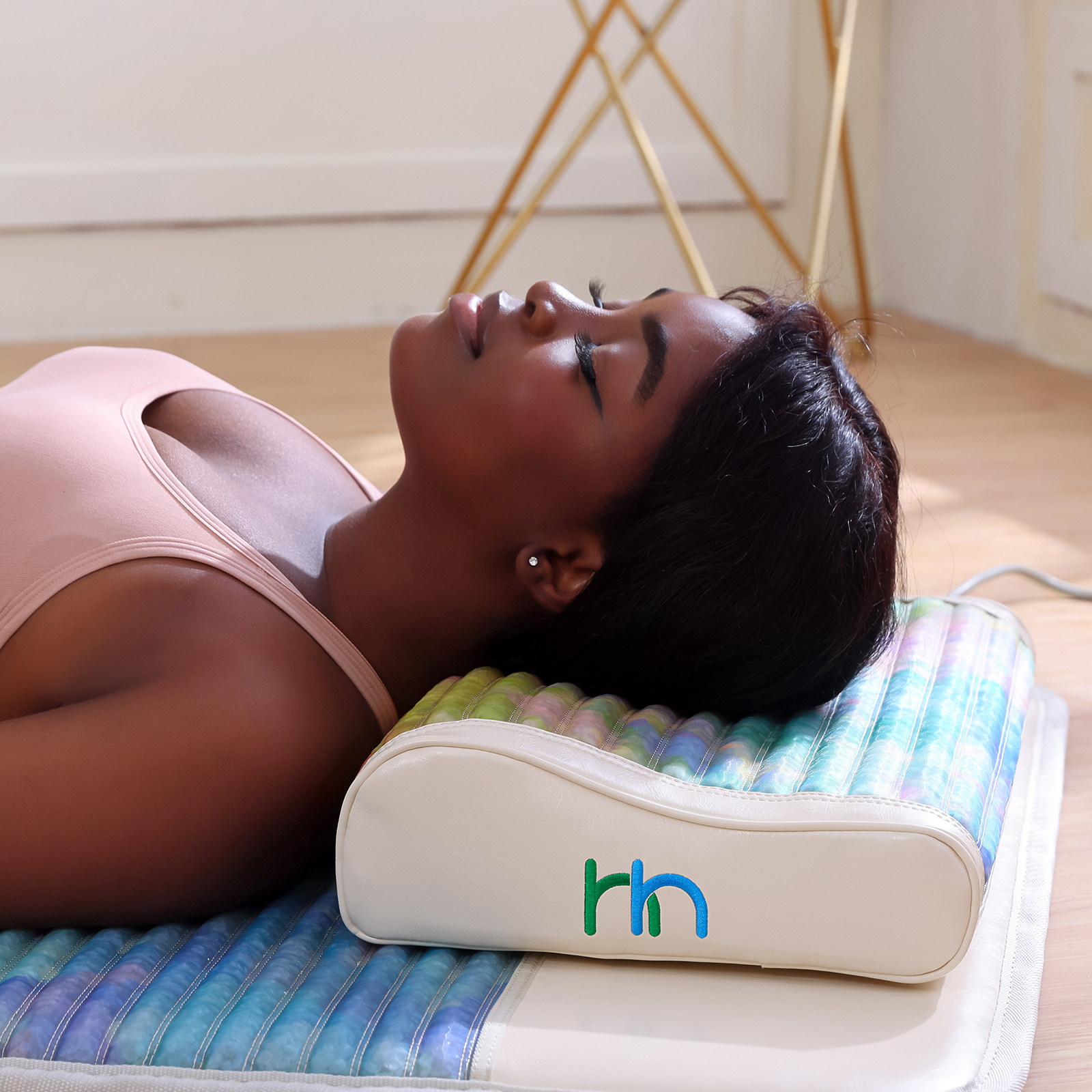 Advantages
HH Brand exclusive product
Unique design Exquisite appearance

Easy to clean

Relieve head fatigue
Technical Specifications
Product Model: HH072 Crystal Pillow

Stone Type: Natural White Crystal

Material: PU Leather

Size: 10*30*50cm / 3.94*11.81*19.69in

Net Weight: