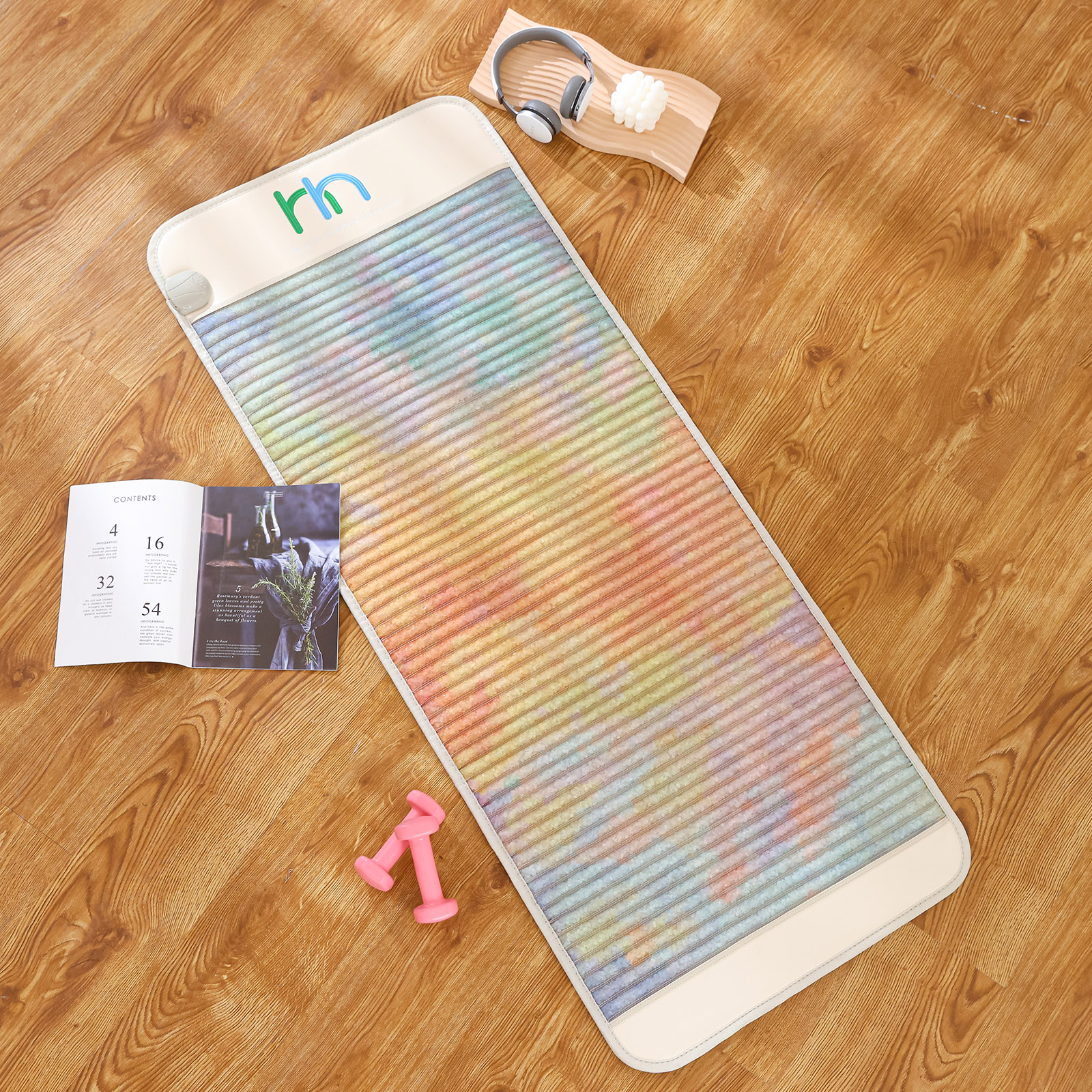 Product Description
HH072Crystal Single Mat is equipped with plenty white crystals and mesh lining adds flexibility. They bring your energy and mood levels closer to normal and at the same time produce the largest amount of negative ions, thereby helping the body to function more effectively.
You can use it comfortably on the floor, bed, sofa, recliner or even against the wall. Sleep on the mat overnight to extend the time you spend on promoting health. When these nature crystals emit high levels of far infrared rays and negative ions, just turn up the heat and relax. These natural remedies will help improve your health and temporarily strengthen your circulatory system. Use intuitive controls to find your most comfortable temperature. Start a better health journey with a model that continues to prove itself.
The mat produces large amounts of negative ions into the air surrounding your body. Negative ions are atoms with more electrons (-) than protons (+) and are most abundant in natural environments like the mountains, oceans and forests. HH072 Crystal Single Mat surrounds you with negative ions.
It also projects far infrared rays into your body. The far infrared ray deeply penetrates organic substances, including your body and the warming effect is very uniform. Among the energy spectrum coming from the Sun, far infrared rays are the safest and most beneficial electromagnetic energy sources available.
Product Features
100% Natural White Crystals

Far Infrared Heating Therapy

Negative ions Therapy

Durable Leather

Heat Resistant Mesh Fix White Crystals

Fast Heating

Intelligent Controller Precise time and temperature control

Overheating protection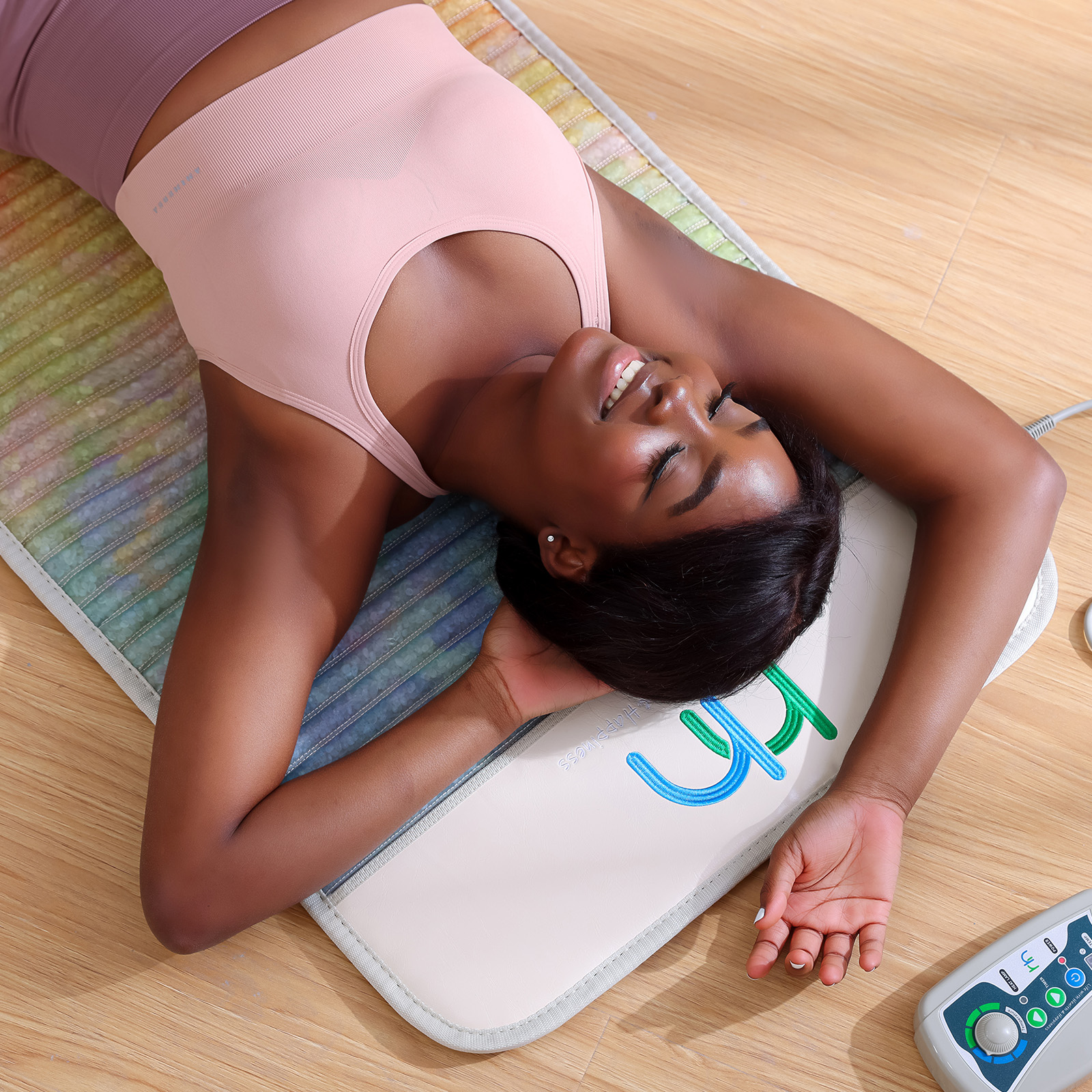 Health Benefits
Detoxify your body

Support a healthy immune system

Increase blood circulation

Relief for muscle pain, joint pain and muscle spasms

Arthritis pain relief

Soothes and relaxes

Eliminate worries and emotions

Purify body energy

Balance body magnetic field and emotions
Advantages
HH Brand exclusive design.
Amazing Comfortable Superior
This boutique mat is long and wide enough for a comfortable sleep throughout the body
Full Body Comfortable Experience
The heat transferred through crystals and tourmaline ceramic balls feels like a deep massage, deeply relieve nerves.
Technical Specifications
Product Model: HH072 Crystal Single Mat

Stone Type: Natural White Crystals

Material: PU Leather

Size: 60*150cm / 23.62*59.06in

Voltage: 110V 60Hz / 220V 50Hz

Heating Area: 58*123cm

Heating Power: 250W

Function: Heating

Net Weight:

Total Weight:

Temperature Range: 30-70°C / 86-158°F